Cary Park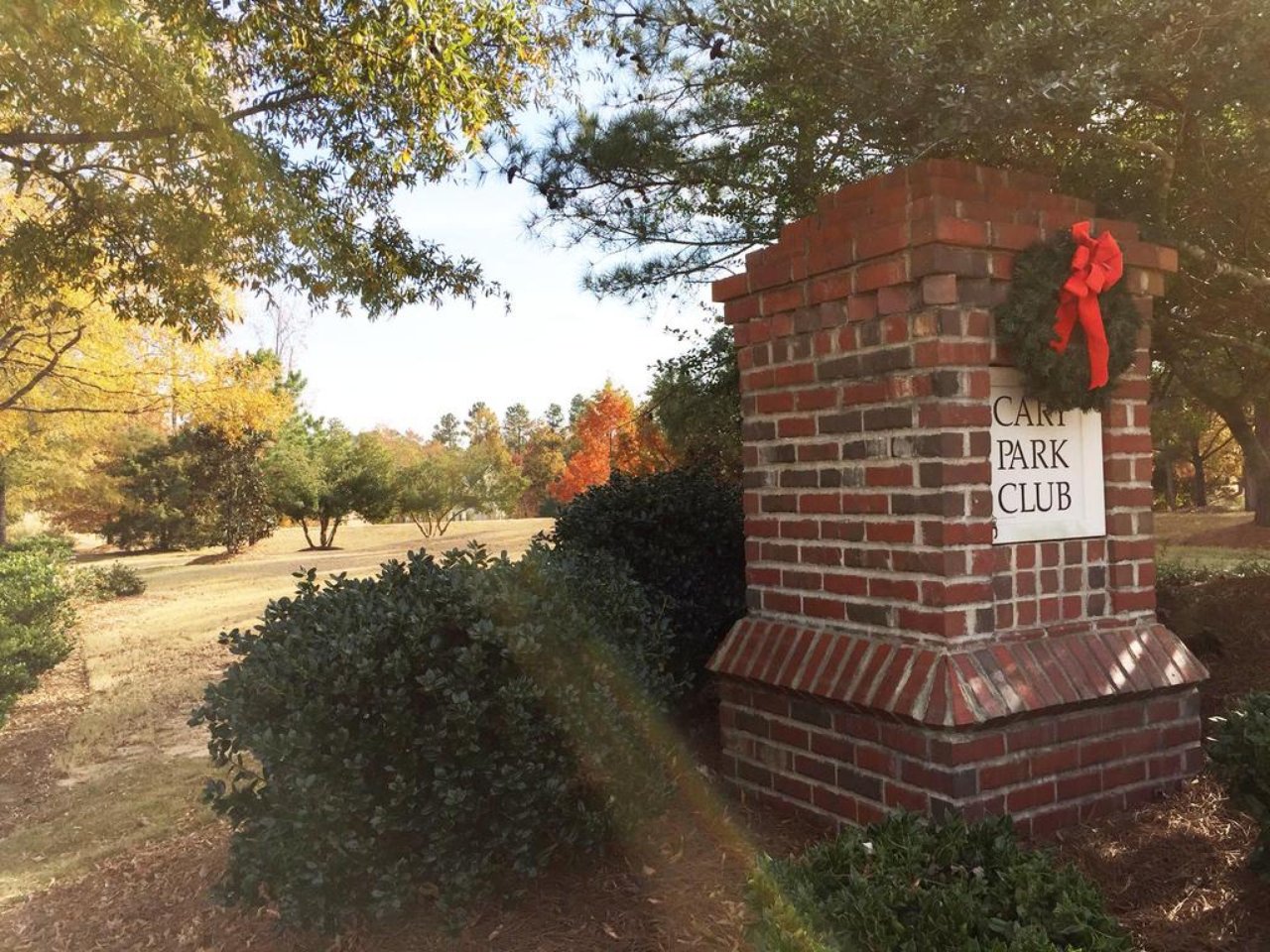 Price Range: $200,000 - $550,000
Sq Ft Range: 1,100 - 4,200 sq ft
---
DISCOVER CARY PARK
On the outskirts of west Cary, Cary Park is a beautiful community tucked in the rolling hills of North Carolina's Piedmont. The neighborhood keeps many of the amenities of a suburban community, while maintaining impressive properties and gorgeous landscaping. A large pond with an encompassing paved trail is the centerpiece of the neighborhood, providing a getaway and fitness hub for many of its residents.
Where Is It?
Cary Park is located just west of the 540, in the western most reaches of Cary. The neighborhood is about 20 miles driving to both Raleigh and Chapel Hill, and roughly 17 miles from Durham, which is great for those hoping to commute in and out of one of these business hotspots. Apex is just to the south and Jordan Lake is to the west. Panther Creek runs directly into the neighborhood from the west, as well.
What's To Do?
Jordan Lake is a next-door neighbor to Cary Park and provides its residents with endless amounts of recreational opportunities. From camping to fishing to boating, Jordan Lake is conducive to all. The lake also has recreational camps and fun activities hosted year round. Cary Park itself has a body of water, called Cary Park Lake, which gives homeowners and their families access to waterfront fun. The lake is a beautiful sight, especially in the evening and at sunrise – perfect for picnicking and romantic strolls along the pathway that runs a circuit around the lake. Cary Park also has a neighborhood swimming pool for residents to enjoy during the warmer months of the year. Just to the east of Cary Park is Mills School Park, which is packed with even more recreational activities. The park hosts many sporting events and features a picnic shelter as well.
Shopping and Dining
Just across the way from the neighborhood is Cary Park Town Center. This shopping plaza is a huge convenience to residents of the area. Included in the lineup of storefronts are a selection of eateries: Dunkin Donuts, Subway, McDonald's, and Starbucks. All of these joints offer cheap, on-the-go options for commuters, students, and anyone in the area with a busy schedule. For sit-down options, Los Tres Magueyes Mexican and Spring Kitchen provide good options for other food choices. And whether it's to buy groceries for a home cooked meal or just stock up the pantry, Harris Teeter and CVS are right there to help you along the way. Have a pet or may be out of town frequently? Carpenter Animal Hospital and Pet Inn are just down the road.
Schools in the Area
Mills Park Elementary and Mills Park Middle School are located just across the street from Cary Park. Farther down the road, Green Hope High and Elementary, as well as Highcroft Drive Elementary, are both nearby options for education in the area.